Following in the footsteps of female leaders
Featuring notable faculty, students and staff in leadership roles
Editor's Note: 
Throughout March, we at Th e Chanticleer are celebrating Women's History Month by shining a spotlight on the contributions of women at Coastal Carolina University. Much like in February, we want to make sure we represent women's history from all corners of our community. To kick off the month, we're featuring the contributions of students, faculty and staff to our campus, whether they be new faces or longstanding members of Coastal's community.
In this week's issue are a variety of opinion pieces on women's history. On page 15, reporter Shyanne Bellamy talks about her complicated feelings behind the term "strong Black woman" in her Black at Coastal column. Our Art Director Tiera Rivers lists off some of the women leaders who have inspired her on page 17. Also on page 17, reporter Erin Collins discusses representation of women in the music industry.
In addition, March has several events to be on the lookout for. On March 14, Tunisian-Italian graphic artist Takoua Ben Mohamed will be hosting a conversation about her experience growing up in Italy as a Muslim woman. More information on the event can be found on page 13. On March 16, guest lecturer Vanessa Wills will be discussing Trinidadian-born journalist and activist Claudia Jones and her philosophy of "triple oppression" as race, gender, and class intersect. On March 20, guest speaker Olfa Youssef, a Tunisian professor and writer who specializes in Islamic studies, will be visiting to speak on the place of women in Islam. On March 22, there will be a screening of "Papicha," an award-winning French film about young women in 1990s Algeria rallying to create a fashion show during heightened political tensions.
The Chanticleer is excited to continue showcasing a variety of voices throughout Women's History Month. We hope you'll join us in our next issue where we'll cover the representation of women among Coastal's highest paid faculty
Photos provided by faculty/staff.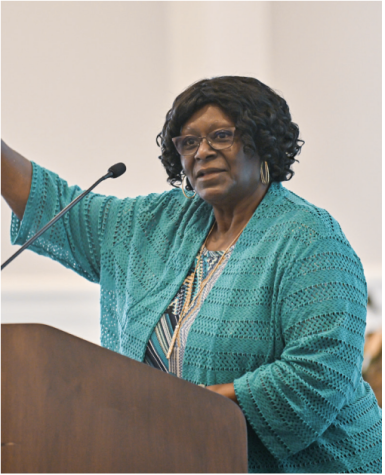 Patricia Singleton-Young, retired and former director
By Annette Peagler
Patricia Singleton-Young is a trailblazer. She started at Coastal Carolina University as a first-generation college student in the fall semester of 1971, earned a psychology degree in 1975 and a master's of education in counseling. Singleton-Young worked at CCU for 38 years and nine months and is now retired.
Singleton-Young held many roles at Coastal, including director of student activities, academic adviser, assistant dean of student services and the director of multicultural student services, now known as Intercultural and Inclusion Student Services.
Some of her most impactful achievements include revamping the school's freshman orientation program and creating a Welcome Week in 2007 for freshmen. She executed this task in six months. Her plan started with forming a campus wide committee.
"One of the hardest things for me was being in a room full of people who didn't look like me and the majority of them were men," Singleton-Young said. "It was difficult, but I just kept my head up, and those people who were questioning my ability, came back and said oh this works."
Singleton-Young is also the founder of Women of Color (WOC). The concept of WOC started in 2005 and has grown to nearly 100 members.
"Never lose sight of who you are," she said. "Stay true to yourself."
Her legacy will forever be felt at CCU as a building bears her name, Pat Singleton-Young Hall.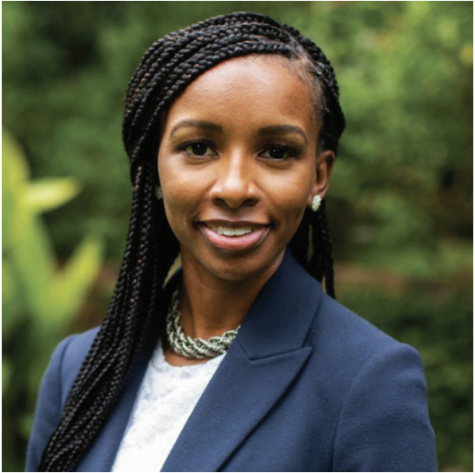 Ashley Holloway, associate vice president
By Caroline Surface
Ashley Holloway stepped into her 10th year at Coastal Carolina University last December. She has been the associate vice president for university marketing and communication since she arrived and loves her team she works with. She said that she admired Coastal from afar from her time at Liberty University.
Holloway graduated from Liberty University with a bachelor's in worship and music studies with a specialization in intercultural studies. She later got her master's degree there in business administration with a focus in international business. While working on her undergraduate degree, Holloway began to work full-time in marketing.
She started working as a project coordinator and said the more she did her job, the more she came to enjoy it. She credits her supervisors and managers who saw her potential and helped her develop with advancement opportunities. Aft er her time working at Liberty, she moved to University of Georgia.
She said marketing and communication gives her the opportunity to fuse her "right brain and left brain." Holloway leans towards the administrative side and enjoys developing and seeing a campaign to fruition. Additionally, she is passionate about the creative aspects of campaigns.
"As a college student, give yourself grace and give yourself room to explore. Now is the time to explore and learn how all the many different assets of who you are can come together into a vocation," Holloway said.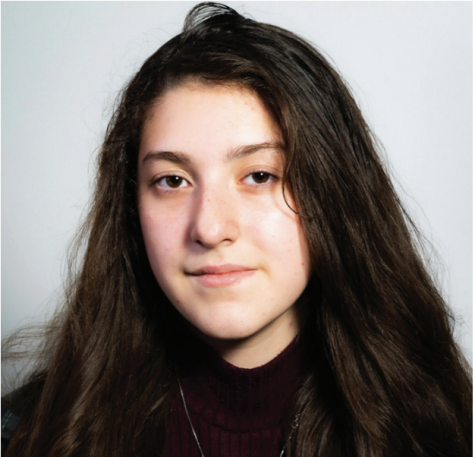 Alondra Johnson, guitarist, audio engineer and Women & Allies in Music club president
By Brooke F. Bromberg
Through her recent accomplishments in the music industry, freshman commercial music and jazz major Alondra Johnson has become a role model for younger generations of female students. She said as a woman in a male dominated industry, beginning her work in audio engineering and career as a guitarist was not a simple task.
Johnson said it wasn't easy growing up with big aspirations yet having no role models in the industry who looked like her. She said she hopes to be that person for other aspiring female guitarists.
"Media is a great way for us to show these younger females that there are people like them in the industry," Johnson said.
As an Appalachian and Latina woman, Johnson said she looks up to other women in the music industry who weren't afraid to stand out.
"Aretha Franklin, the 'Queen of Soul', paved the way for people like me," she said. "She was a Black woman in the industry at a time where that wasn't necessarily common."
Johnson said she wants to see more change in the acceptance of women being a part of the scene and to change the narrative surrounding successful female artists. She said the emphasis on whether a successful guitarist is male or female shows that we need to continue to grow and normalize women being successful in this field.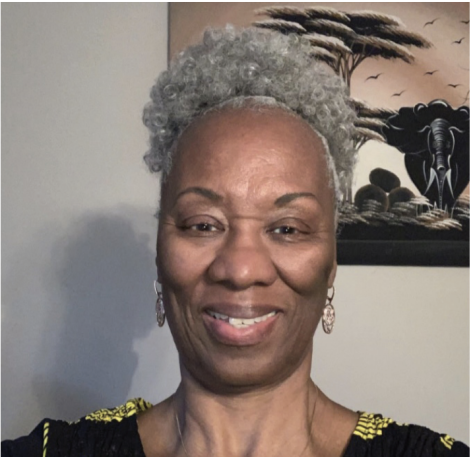 Dianne Mark, first Black woman to serve as dean of Spadoni College of Education and Social Sciences
By Brooke F. Bromberg
Dianne Mark served as the first female African American dean of the Spadoni College of Education. She also held the title of associate professor and often mentored new and incoming faculty members.
Mark said her roles at Coastal Carolina University involved adding more structure to the college and administering new polices. She said her positions at CCU gave her long-lasting relationships that's she still holds close even during retirement.
She said being a female in a position of power, as well as a woman of color, came with its challenges. She said one of the hardest things about being a leader is communication. She said that, as an African American woman, she felt as if she was always walking on eggshells and being second-guessed.
"I find in this role as a female, in this position, it is important to reach down and bring up other women," she said.
She said there is still so much about the history of women that we don't know. Mark said if society understood the struggles that women went through and continue to go through, women may be looked at in a more positive light.
"People need to understand these struggles," she said, "and we need to acknowledge that we are a mighty bunch of folks and we do mighty things. We are resilient."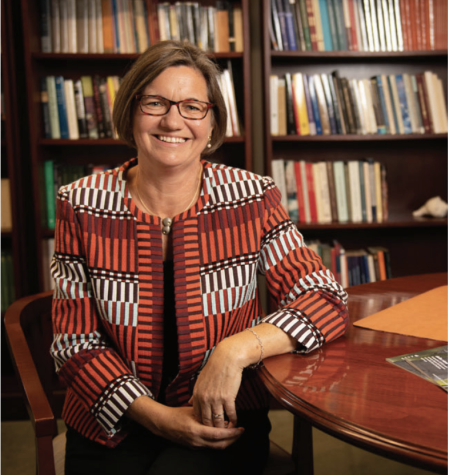 Claudia Bornholdt, dean of Edwards College of Humanities and Fine Arts
By Joshua Carroll
Claudia Bornholdt has been dean of the Edwards College since 2019 and has much experience with education. She's been interested in education and the humanities since she was a child, with her family having a history of being schoolteachers.
While she has studied a variety of disciplines, she became interested in medieval studies during her time in college. She was drawn to how interdisciplinary it was, incorporating fields such as language studies, history, and the arts.
"I think what I found so intriguing was reading the literature at that time and just how pertinent it still is today," she said. "Just this kind of feeling of how humanity is connected, I think, and is borderless."
She said she's proud of the work she's been involved in during her time at Coastal Carolina University. This includes projects produced by the Center for Inclusive Excellence, such as the Valerie Coleman performance from the 2022 Fall semester. Bornholdt said herself and other members of the college are always thinking of ways that students and faculty can work together.
With traveling being one of her favorite hobbies, she advocates for students to have opportunities and resources to travel. Whether it be inside or outside the U.S., she said that traveling gives students new perspectives.
"There's this fear of the unknown, and study abroad really takes that away," Bornholdt said.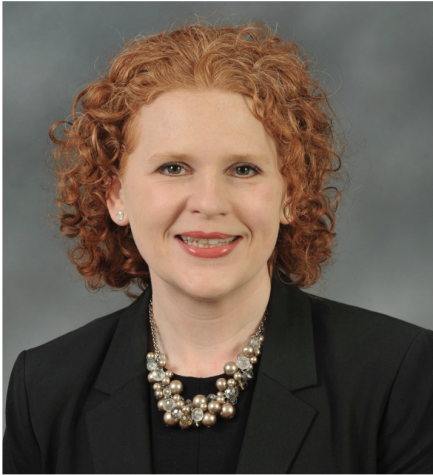 Holley Tankersley, founding dean of Spadoni College of Education and Social Sciences
By Madison Sharrock
Holley Tankersley has been with Coastal Carolina University since 2006 where she was the second woman hired into the political science department as an assistant professor.
Tankersley grew up outside of Birmingham, Alabama, and attended Birmingham Southern College for her undergraduate degree in political science. She then interned at a government consulting firm in Washington, D.C., where she analyzed policies for government agencies. Inspired by her internship, she went on to get her master's in public policy from Georgetown University and her Ph.D. in political science from the University of Georgia.
Between looking for a career at major research institutions and small liberal arts schools, she was drawn to CCU because of how friendly the community was and the interaction between students and professors.
Tankersley said her previous positions as associate provost of strategic initiatives and faculty development, associate dean of Edwards College of Humanities and Fine Arts, and the chair of the Department of Political Science has shaped how she serves as dean.
She said political science is still a male-dominated field of study, but she said she feels privileged to publish research regarding issues that affect women.
"I think it's just still unfortunately, a reality that that women in leadership sometimes get question in ways that men don't," Tankersley said.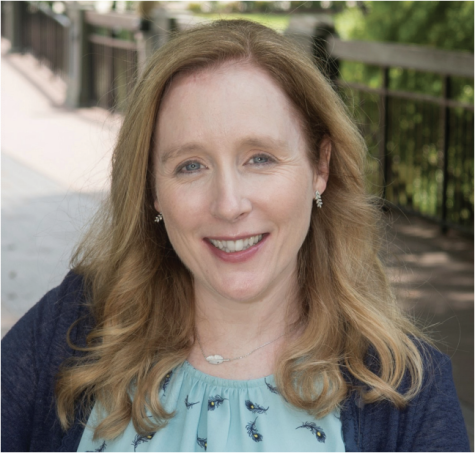 Erika Small, dean of E. Craig Wall Sr. College of Business Administration
By Paige Sullivan
After years of hard work, Dean Erika Small has become an inspiration for countless women. Small grew up in Little Rock, Arkansas and earned a doctorate in industrial and organizational psychology from the University of Tennessee. She has been a member of Coastal Carolina University's faculty since 2007.
Despite earning a degree in psychology, she was specifically interested in both people and relationships, which led her to becoming a dean.
"Never be afraid to try an opportunity out of fear or complacency," Small said.
Not only is she a dean, but she is also a mother. She said it has been challenging to balance her career responsibilities as a single parent. However, this hasn't stopped her from making many notable achievements, such as receiving the MOBTS Mid-Career Distinguished Educator Award in 2017.
"Find a mentor who will support and advocate for you while also keeping it honest and real with you early on," Small said.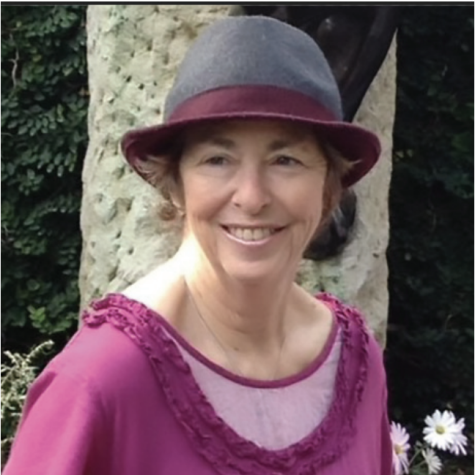 Sally Hare, board of visitors member for Spadoni College of Education and Social Sciences
By Joshua Carroll
While currently retired, Sally Hare has an extensive history with Coastal Carolina University, being the first woman to become a full professor at the University starting in the early 1980s. At the time, Coastal was still a branch campus of the University of South Carolina. Hare later became the director of USC's graduate regional studies program, and then the dean of Graduate and Continuing Education.
Even in her retirement, she now serves on the board of visitors for the Spadoni College.
"I feel like I grew up there. I came to Coastal in my late 20s, and I retired in my late 50s. So, I spent 30 years there," Hare said. "And I kept thinking I would leave and go to another place, but Coastal kept changing, so I didn't need to leave."
She said there are still issues, but that she's happy to see how much progress CCU has made with diversity. Hare said this extends not only to diversity of race and gender but also of educational disciplines.
She said change only comes about by people working together.
"A termite can bring a house down, but not alone," she said. "So, fi nd your community. Don't give up but know that you can't do it alone."
Olivia West, WCCU Radio station manager
By Xavier Ankner
Olivia West is a senior communication major at Coastal Carolina University, with a focus in interactive journalism and a minor in criminology. Aft er classes, she spends much of her time in the studio where she is a station manager for WCCU Radio, Coastal's student-run radio station. West is also a member of the Chi Omega sorority.
In light of Women's History Month, she spoke of the importance of what it means to be a woman.
"Being a woman to me means someone who is independent, driven, and kind," West said.
Her mom has been an important figure in her life and has been a female leader she's always looked up to.
"She's kind, hardworking, and truly loves all. She taught me everything there is to being a woman and shows me you can follow your dreams no matter what is in your way," West said.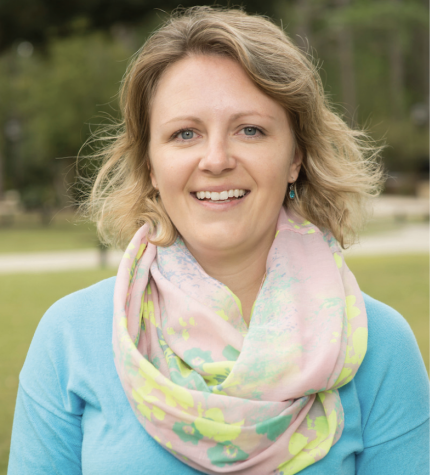 Ina Seethaler, associate professor/director of women's and gender studies
By Caroline Surface
Ina Seethaler has worked at Coastal Carolina University for almost seven years in the women and gender studies Department. She earned her doctorate at St. Louis University in English and women's and gender studies and worked there for three years before coming to Coastal.
"I'm proud of what we've been able to do to grow women's and gender studies," Seethaler said.
She said that she loves the community aspect of the program. Seethaler said there are only two full-time faculty members for the program. She said this is why they rely heavily on faculty and staff in other areas on campus.
Seethaler said they often collaborate on events and training with other programs and different offices. She said that she loves the interdisciplinary aspect of the program and how students from different majors collaborate in the program.
Seethaler said she is proud of receiving the Student Engagement Award last year because it shows her focus on the students. She has also received awards for her research and has gotten grants to do research projects. One of her research projects will involve traveling to the Faroe Islands to study women in the traditional practice of whaling.
"It's a really good example of how women's and gender studies really affect all professions and all aspects of our lives," she said.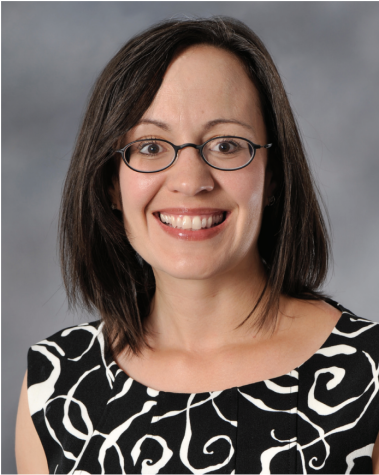 Sara Hottinger, dean of HTC Honors College
By Madison Sharrock
Sara Hottinger currently serves as the dean of the HTC Honors College, making her one of the four female deans at Coastal Carolina University.
She grew up in a small town called Hartfort in Wisconsin, and she attended Beloit College, a small liberal arts school where she received her bachelor's in mathematics and women's studies. Following her undergraduate career, she went on to get her Ph.D. in feminist studies.
In her career before she found CCU, she was a professor and the founding chair of the Women's and Gender Studies (WGST) Department at Keene State College. There, she also gained experience as the associate dean and later, the interim dean, of arts and humanities.
After she was CCU's dean of university college, Hottinger built the Honors College. Now in her position, she oversees the academic programs within the University Honors Program along with the WGST and sustainability and coastal resilience majors, which she also built with her team. She also makes sure appropriate courses are offered to ensure students will succeed.
Hottinger recently has published a book titled "Inventing the Mathematician: Gender, Race, and Our Cultural Understanding of Mathematics" to open doors to underrepresented populations to "see themselves as mathematicians and as successful in the field of mathematics."
Leave a Comment