Holiday travel dilemma
Thousands of people, including out-of-state students at Coastal Carolina University, were left stranded and searching for new ways to their destination when their planned flights were delayed and some canceled. 
According to FlightAware, Southwest cancelled 2,508 flights on Wednesday, Dec. 28 during the busiest travel week of the year. This was more than 60% of their scheduled flights for that day. 
Senior physical education student Brady Bowman said he traveled with Southwest Airlines on Jan. 1 from the Baltimore-Washington Thurgood Marshall International Airport to Myrtle Beach International Airport. He said his experience was stressful because he had to deal with full flights and delays. 
"Multiple people on my flight raised their hands when the captain asked whose flights had been delayed the last week," Bowman said. 
He said some passengers tried to find a flight home for over a week and were stuck in Baltimore during that time. 
As other airlines regained stability following the severe winter storm, Southwest Airlines did not follow suit. However, it turned out the winter storm was not completely at fault for the cancellations.  
Many major airlines rely on a "hub and spoke" model, where employees and planes are on standby. Hubs are useful to reduce the number of routes needed based on the number of total destinations. "The hub" is the central point where planes pass through from each location.  
Instead, Southwest Airlines relied on the "point to point" model.  The "point to point" model can get overwhelmed easily due to the lack of airport hubs.  
In Southwest's case, after the winter storm began to derail their schedules, it was hard to get back on track without a hub. Their planes and staff were scattered at various airports and unable to regroup in time to service flights.  
With such an outdated system, Southwest Airlines was bound for disaster.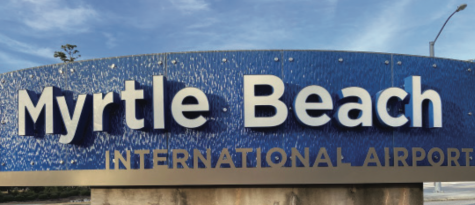 The U.S. Department of Transportation took action to hold Southwest accountable. They went beyond a simple refund to account for other possible expenses of affected passengers. Southwest stated their course of action on their website. 
"Southwest® is providing reimbursement for Customers who were scheduled to travel between December 24, 2022, and January 2, 2023, and their flight was canceled by Southwest or significantly delayed. For those Customers who submitted receipts, we are reimbursing reasonable expenses incurred as a result of the disruptions including meals, hotel accommodations, and alternate transportation."  
In addition to the refunds and reimbursements, 25,000 Rapid Rewards bonus points were offered to those who were affected. These Rapid Rewards points are equal to a redemption value of over $300. 
Southwest Airline employees at the Myrtle Beach International Airport had no comment on the topic, nor were they allowed to speak on it. 

Leave a Comment