Coastal Carolina Softball 2022 Season Preview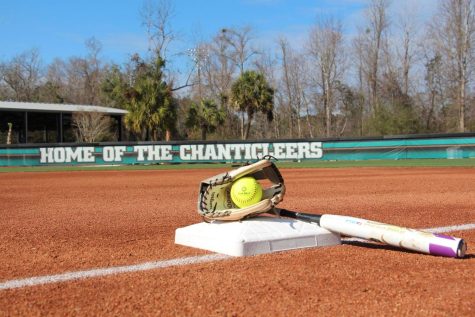 CCU's softball team looks to improve after a tough season in 2021.  
The Coastal softball team finished the 2021 regular season with an overall record of 21-24, and a conference record of 9-15. The team lost in the first round of the conference championship to the University of Louisiana-Monroe by a score of 6-8. Makiya Thomas, now a Coastal graduate student, was voted to the Sun Belt All-Conference second team for the 2021 season by the conference's coaches last spring.  
The team is young this year, with nine out of the 19 players on the team being first-year student athletes. Graduate students Makiya Thomas, Shae Schreckengost, Kaitlin Beasley-Polko, and senior Abbey Montoya, will be looked at to lead the squad this year.  
The team is also highlighted by junior pitcher Iyanla De Jesus, from Mill Creek, Washington. De Jesus was voted to the preseason All-Sun Belt team as a Designated Pitcher by the conference's ten coaches.  
In the 2022 Sun Belt softball preseason coaches' poll, Coastal Carolina is projected to finish in seventh place, with 37 total votes.  
Head softball coach Kelley Green announced Kassidy Smith, a volunteer assistant coach who was a decorated softball player and student during her time at Coastal. Smith looks to bring her experience, both on and off the field, to the team and mentor the current players.  
Leave a Comment