Countdown to summer
Sponsored by the LiveWell Office, "Countdown Don't Meltdown" offered students a chance to unwind before finals week.
The annual event takes pride in offering stress-relieving activities and resources to students as the semester comes to a close. The LiveWell Office hopes to foster sustainable communities by promoting healthy lifestyles and overall wellness among students.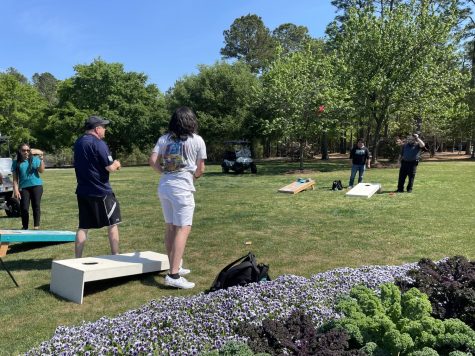 "The goal of the event is always about bringing de-stressing activities to students to make sure that people get a chance to practice some relaxation techniques and instill that into their regular day-to-day life," Associate Director of LiveWell Chris Donevant-Haines said.
The event had a variety of activities and organizations, including the Love on a Leash organization which brought "pet-provided therapy" to students.
"Dogs have a way of just making us happy," volunteer for Love On A Leash Denise Limoli said.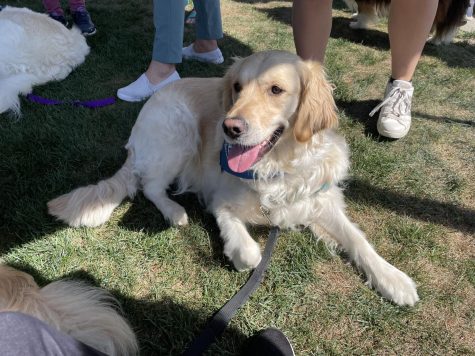 SHORE peer leaders hosted "Target Your Stress" where students could throw water balloons at a target. SHORE peer leaders table also offered fresh watermelon, build-your-own trail mix, and free merchandise such as stress balls and heating packs.
On the opposite side of Prince Lawn, the LiveWell Office brought massage chairs, massage beds, and an oxygen-bar to guide students in achieving complete relaxation. In addition, students could purchase raffle tickets in hopes of winning the LiveWell wellness basket.
Many student-run booths were set up at the event providing do-it-yourself projects such as succulents and bracelets. Sustain Coastal gave students the opportunity to make their own sugar scrubs and cleaning products using common household ingredients. The CCU Food Crew let students tie-dye their own t-shirts.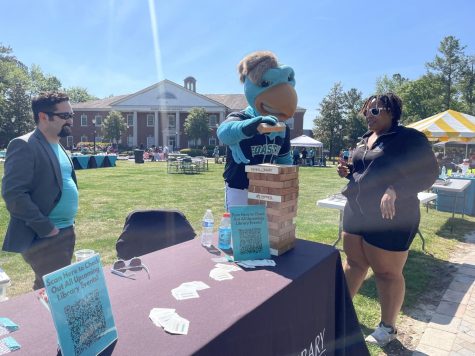 Faculty also made sure to enjoy the morning as campus security enjoyed a game of cornhole and staff from Kimbel Library played Jenga with Chauncey.
The event was an opportunity for students to focus on their well-being and take a break from academic responsibilities as CCU enters the final month of classes.
Leave a Comment