Senate Confirms First Black Woman to Supreme Court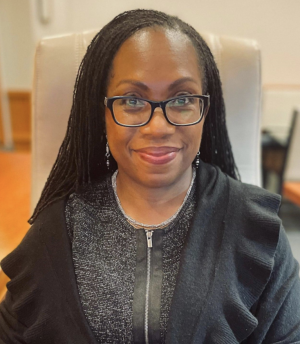 The Senate confirmed Judge Ketanji Brown Jackson to be the 116th Supreme Court justice with a 53 to 47 vote. 
Jackson was a federal trial court judge for eight years, and was confirmed to the U.S Court of Appeals for the District of Columbia in June of 2021, according to NPR. Before becoming a judge, Jackson worked as a public defender and is an alumna of Harvard Law. 
She is the first Black woman, the sixth woman of any race, and the third Black person to be named a Supreme Court justice. 
Jackson will replace Justice Stephen Breyer, whom she clerked for, when he retires this summer. 
Leave a Comment