NFL picks Likely and Gunter
Isaiah Likely: (Senior, tight end)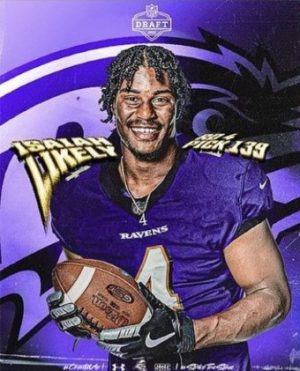 In the fourth round of the 2022 National Football League Draft (NFL), Isaiah Likely was the eighth Chanticleer to be selected. According to a press release from Go CCU Sports, Likely was chosen to be a part of the Baltimore Ravens as the 139th pick overall. He has been named the Sun Belt Conference and Reese's Senior Bowl Offensive Player of the Week, All-America second-team performer, and ranked eighth nationally, and much more.  
Jeffrey Gunter: (Redshirt Senior, bandit end)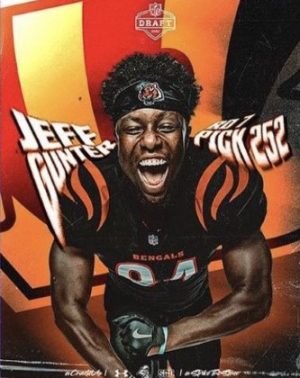 Jeffrey Gunter is the ninth Chanticleer to be drafted by the NFL, following Likely. As the 252nd pick in the seventh round, the Cincinnati Bengals chose Gunter to join their team. Gunter is a three-time All-Sun Belt selection and named to the 2021 Phil Steele Sun Belt Conference All-Conference second team. Tallies of 41 tackles, 6.5 sacks, two fumbled forces and one blocked kick in 2021 paid off when he caught the Bengals' eye. 
This is the second time two players have been selected in the draft in Coastal's 19-year football history, the first duo being Lorenzo Taliaferro and Matt Hazel in 2014. 
The Chants following Gunter to Cincinnati are Javion Heiligh and Shermari Jones. 
Javion Heiligh, senior wide receiver, is an undrafted free agent who signed with the Cincinnati Bengals. He finished his time at CCU as the leading receiver.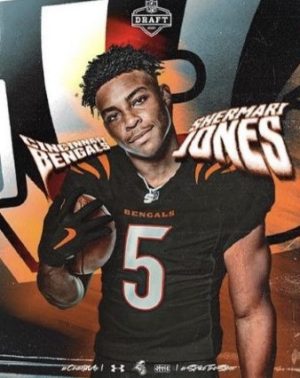 Like Heiligh, Jones also signed with the Bengals as an undrafted free agent. At Coastal, Jones was a senior running back who was ranked second in the Sun Belt with 13 rushing touchdowns and 1,040 rushing yards. 
Silas Kelly, senior running back, will also be travelling to Ohio as he signs with the Cleveland Browns as an undrafted free agent as well. 
Super Senior defensive tackle C.J. Brewer will be joining the New York Jets for the Mini-Camp Invite. Brewer totaled 230 tackles at the end of his five years at Coastal, ranking eighth all-time here in teal nation. 
Kameron Brown accepted a mini-camp invitation from the Tampa Bay Buccaneers. Brown played 25 games as a super senior wide receiver during his two years at CCU, where he completed his collegiate career at the 2022 Tropical Bowl in Orlando. 
Derick Bush ranks in the top 15 in the record books with 15 career pass breakups and 19 career passes defended. He was a part of Coastal's team as a senior cornerback. 
Alex Spillum, safety redshirt senior accepted the Green Bay Packers Mini-Camp Invite. Spillum helped CCU capture many wins and is a two-time All-Sun Belt third-team selection. 

Leave a Comment