CCU Welcomes the Chinese New Year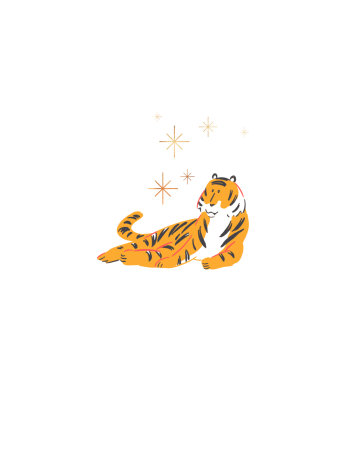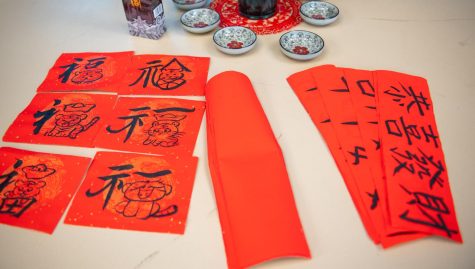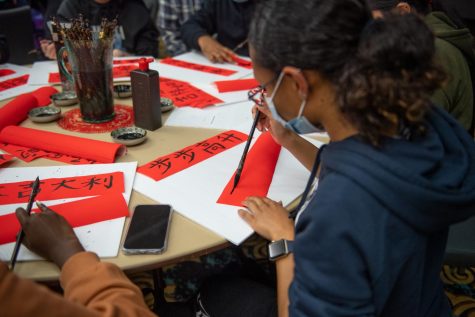 Students celebrated the Chinese New Year on Feb. 1 with CCU's Intercultural Language Resource Center (ILRC) in Atheneum Hall.  
Those who attended the event watched a short presentation on the tradition also known as the Lunar New Year. Students learned various sayings such as how to wish someone a happy new year in Chinese. There were also activities like Chinese calligraphy, paper cutting, and poetry reading. Students were also taught about various foods that are traditional to eat in celebration of the Chinese New Year.  
Unlike the new year celebrated in the west; the Chinese New Year starts on the first day of the Chinese calendar which landed on Feb. 1 this year. Each year is also assigned an animal which is based on the 12 Chinese zodiacs. This year is the year of the tiger which symbolizes strength and resilience.  
Xinyi Tan, the director of the ILRC, said she is pleased about the enthusiasm students have for the Chinese language and culture. Tan was happy to host the event in person for the first time since 2019 and was glad it had a successful turnout.  
"I felt very welcomed and glad that people care about learning my culture," Tan said.  
Tan described the event and the Chinese program as a welcoming place for those who are interested in learning about the culture and a safe space for inclusion at CCU. Students interested in learning more are encouraged to contact the ILRC.  
Leave a Comment