Music professor scores Grammy nomination
For the first time ever, a Coastal Carolina University professor has been nominated for a Grammy.
Eric Schultz, an assistant professor of music and director of the Edwards Center for Inclusive Excellence, was named one of the quarterfinalists for the Grammy's 2024 Music Educator Award. The announcement came May 8 from the Recording Academy and Grammy Museum, who announced the nominees.
Schultz teaches woodwind at Coastal and is an acclaimed clarinet performer.
"I have only been at Coastal for three years. To be recognized at this stage in my career blows my mind," Schultz said.
The Grammys celebrate and represent music professionals, performers, songwriters and much more. The Music Educator Award was created to recognize educators from public and private schools, grades kindergarten through college. According to a news release from the Recording Academy, the 212 nominees were chosen because they make a long-lasting contribution to the field of music education.
Schultz said quarterfinalists have to submit videos and essays about their teaching.
"The Music Educator Award is a kind of singular achievement award that The Recording Academy awards every year," Schultz said. "It is definitely one of the newer awards, and I do not think it has been around that long."
Schultz is an international prize-winning musician and soloist, chamber musician, and orchestral musician. He has performed in Carnegie Hall multiple times in the past 12 months as well as Smetana Hall, and he can be seen on Netflix and heard performing on National Public Radio.
As the director and founding faculty fellow of the Edwards Center for Inclusive Excellence, Schultz created The [Represent]atoire Project. The collaborative project advocates for including diverse composers in collegiate musical performances, and the repertoire focuses on living composers.
Schultz said the reason for focusing on living composers is because the students can learn from the composers directly. He said when students are taught to listen and play music from classic composers who are no longer alive, the students cannot ask the questions about the piece they are playing.
Schultz said repertoire without living composers can be monolithic.
"I tell my students all the time, if you believe in something, just get started on it somewhere, anywhere. Getting started is the hardest part," Schultz said. "And find your allies. Keep working towards your goal–even when it doesn't seem like you're on the right path."
The semi-finalists for the 2024 Music Educator Award will be announced this September. Winners are announced in early January.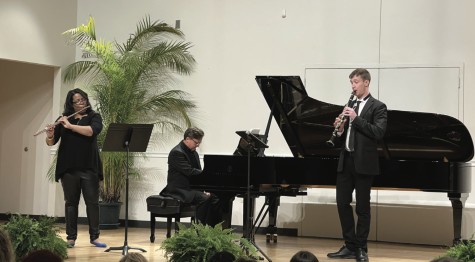 Leave a Comment
About the Writer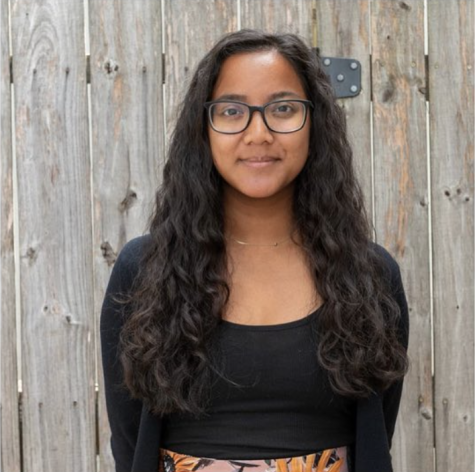 Sarah T. Jackson, Advertising Director
Hello! I'm Sarah Jackson, and I am the advertising director for The Chanticleer. I am a graduate student working on my Masters in Business Administration....