The team effort of mental health
Some sports teams at Coastal Carolina University have begun to treat mental health with the same urgency as they do physical health.
Senior digital culture and design major Jordyn Smith has been a part of the women's soccer team for her entire collegiate career. She said in past years, the coaching staff only grazed the surface of mental health.
Today, with Head Coach Jo Chubb and Assistant Coach Steven Samuel, the women's soccer team has incorporated mental health to be a permanent fixture of the program. Coming from her previous institution, Arizona State University, Chubb said her goal is to reduce and eliminate the stigma surrounding mental health on and off the field.
"We want to create an environment here where the girls have a voice and they're prepared and willing to be vulnerable," Chubb said.
As a coach, she said it is important to be curious about a player and their wellbeing instead of being quick to judge. They are people first, she said, before they are soccer players.
"We have to treat the mental health piece almost as important as a physical injury," Chubb said. "If any of these young women are not feeling great mentally, if they're struggling with something external, it can directly affect their performance in terms of their confidence levels."
Counselor and Intercultural Specialist Letitia Minor integrates counseling services into different areas on campus in her position. She said these areas include veteran services, international student services, and athletics. Students in these areas, she said, can have a difficult time adjusting to college life.
"This is just a way for us to get students or to create that awareness and to also work with different departments and areas that we really do feel like there's a need," Minor said.
Coaches from various teams have reached out to Minor to speak with athletes, including both the football and women's soccer team. She said it is beneficial for students to have access to the resources they need, such as counseling, to create a safe space for them.
Minor said adjusting to collegiate sports can be difficult, and student athletes face burnout as an effect of mental health when they can't deal with their stress any longer.
"It gets to a point of burnout where this is just something that they don't want to do anymore," Minor said, "or this is taking so much of their mental and physical and emotional energy that they feel so overwhelmed."
The team invited Minor to one of their practices to talk about mental health, self-care, and how they feel physically and mentally. Smith said the activities allowed them to work together as a team and in small groups. Specifically, Minor said they worked on a "start, stop, continue, action" plan about what the athletes can start, stop or continue doing to better themselves.
Smith said incorporating mental health was a big change, but it has allowed her to feel heard by her coaches. Between early mornings, spending time treating her injuries, and training almost every day of the week, Smith said it can be "exhausting and mentally straining" at times.
"I think being able to vocalize those, and feel them, and open up about them is more definitely more strength than it is a weakness," Smith said.
Leave a Comment
About the Writer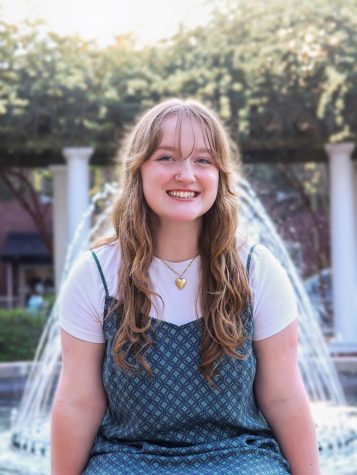 Madison Sharrock, Assistant Editor
I am Madison Sharrock, the Assistant Editor of The Chanticleer. Currently, I am a sophomore Communication major with a focus on Interactive Journalism....