First of the first: Our experiences with Tri-Alpha
I didn't realize I was a first-generation student until the beginning of my sophomore year this past fall semester.
Neither of my parents nor my siblings received a four-year degree, making me the first in my family to take the path toward a bachelor's degree. Growing up, I was always expected to attend college for good reason.
Both of my siblings attempted college, but the odds of life were against them. My sister had to set aside her dreams to attend Ohio State University to take care of my father who was diagnosed with bile duct cancer at the time. My brother found that college life was simply not for him and rather pursued a career with the Army National Guard.
My brother and sister were not able to pursue what they once wanted, and now it is my turn.
Because my father is not here to tell me he's proud of me, it has been my job since I was 8 years old to make sure he would be. Everything I have accomplished up to this point in my life has been to make my father proud.
Of course, I want to build a successful life for myself. However, receiving my diploma from Coastal Carolina University two years from now is not just an accomplishment for myself but the Sharrock name.
I believe joining the first honors society in South Carolina to recognize first-generation students, Alpha Alpha Alpha, would have made my dad proud. Tri-Alpha is crucial to have for students like me who may not have had the resources, strength and support to push through. I hope to serve as an example to my family members and other students as someone who succeeded when all odds were against myself and my family.
I am excited and honored to be able to wear those blue and white cords around my neck at graduation one day and say, "I did it."
Leave a Comment
About the Writer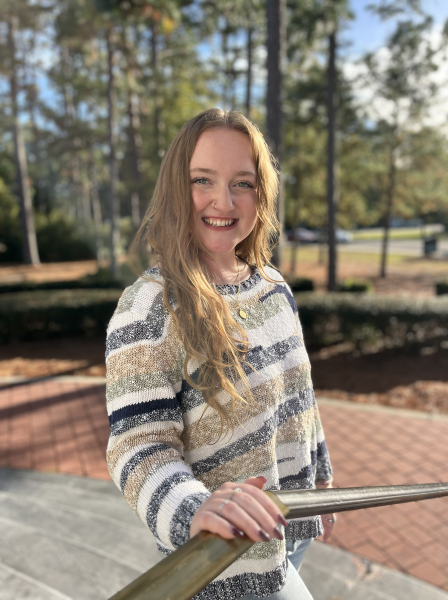 Madison Sharrock, Editor-in-Chief
I am honored to be The Chanticleer's Editor-in-Chief for the 2023-2024 school year. Ever since I joined as a reporter the second semester of my freshman...