First of the first: Our experiences with Tri-Alpha
Being inducted into the Beta Omega chapter of Alpha Alpha Alpha, the First-Generation Student Honor Society, has been one of my biggest accomplishments yet. I never thought I would see the day that I am inducted into an honor society, let alone one made specifically for first-generation students.
When I was being inducted, all I could think about was making my family proud. Some may have joined to strengthen their resumes, but I joined because I wanted to set an example for my family.
My parents did not get the opportunity to go to a fouryear institution, but they made something of themselves.
They raised three beautiful daughters through hard work and perseverance which was instilled in me. I'm also proud to be an influence on my younger family members who come to me about furthering their education and wanting to know more about what they could accomplish when they get to college.
There was a time when I didn't want to go to college. I felt I wasn't smart enough to get in or to finish with honors. It has been a tough five-year journey for me.
I am proud and honored to be one of the first in my family to receive a college degree, and to be recognized for it is surreal.
I am extremely appreciative of being part of this society due to my background. I was afraid of going to school because I was stuck in the mindset of the stereotype and expectations of young Black women in America today.
I was afraid that I didn't have the intellect to make a difference, but my parents encouraged me to be the best me I could be when I decided continuing my education was what was best for me. I realized that what society says about me is not who I am at all.
I had to make a path for myself, and my future seems brighter than ever.
Leave a Comment
About the Contributor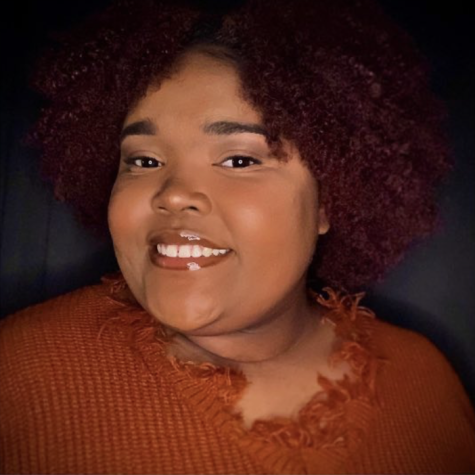 Tiera Rivers, Art Director
Hello, my name is Tiera Rivers, I'm from Lexington, SC. I am a senior at Coastal Carolina majoring in graphic design and minoring in art history. I am...