Best places to capture last moments on campus
Seniors, the countdown to graduation has begun. Here are some of the best spots on campus to take your graduation photos to hopefully cure some of your senioritis or possibly make it worse.
7. Coastal Carolina University sign
The brick CCU sign near the roundabout on University Boulevard makes a great landscape photo to show off where you received your degree and spent thousands of dollars. You can either stand beside the sign or even climb on top.
6. Your college
Students who belong to the Edwards College of Humanities and Fine Arts, Wall College of Business, or Gupta College of Science have this part easy. However, if you are part of the Conway Medical Center College of Health and Human Performance, you may have to settle for pictures in front of the science buildings. Similarly, Spadoni students may have to pose in front of the Prince Building, but the landscape makes up for it.
5. Turtle Bridge
This option is more scenic, featuring one of the most beloved and known places on campus. On Turtle Bridge, you can get views of both Prince Lawn, or the walkway facing the Wall College. The water underneath the bridge and trees on the Wall side really add in the campus landscape.
4. Blanton Park
I think Blanton Park is the heart of campus. Events are held here constantly because of its many paths and plants that are picture worthy.
3. Freshman dorm
Posing in front of the building you lived in when you first lived away from home can be sentimental for most seniors.
2. Chauncey statue
Posing with one of the two statues of our beloved mascot pays serious homage to where you spent the last four or so years. Both the statue in front of the sports complex and the newer one made of bronze will look great, but the one of Chauncey putting up his dukes embodies teal nation.
1. Atheneum Hall
It's essential for any graduation photoshoots to take place in front of the seal of CCU. This location is classy and looks perfect with the sun shining.
Leave a Comment
About the Writer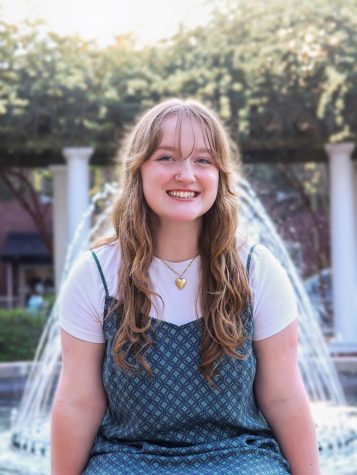 Madison Sharrock, Assistant Editor
I am Madison Sharrock, the Assistant Editor of The Chanticleer. Currently, I am a sophomore Communication major with a focus on Interactive Journalism....