Small turnout, big results
Student Government Association (SGA) announced the results of those who will be representing the student body for the following semester April 3 in Blanton Park.
Elected SGA President Gabrielle Ryder said there are many benefits that come with a returning staff by knowing each individual's leadership styles and how to work together as a team, as well as knowing what needs to get done.
"I think that's one thing that kind of really puts us ahead because sometimes when administrations change some projects completely come to a halt because the leadership doesn't continue them," she said.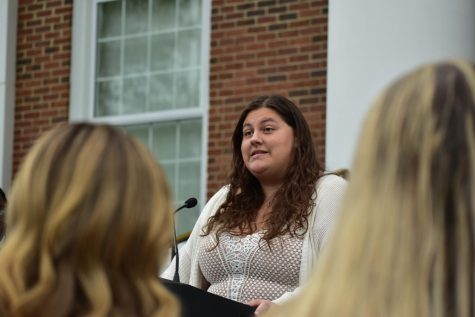 Boots on the ground work was a key part of Ryder and Elected Executive Vice President Ryleigh Gregory's campaign to bolster SGA's presence on campus. SGA partnered with Alpha Phi Alpha and Chant 411 to increase voter turnout but received 320 votes compared to last year's turnout of 432 votes, according to Chief of Justice LaBria Alston.
With 80 votes, a majority of the students who voted in the election belong to the Gupta College of Science. On the other hand, the HTC Honors College had the lowest turnout making up approximately 2% of the votes with seven students.
Seniors had the greatest turnout making up 26.56% of the votes as sophomores followed closely behind at 26.25%.
Most SGA candidates ran unopposed except for the vice president (VP) of public relations and sophomore senator positions.
Returning VP of Public Relations Ansleigh Touchberry won by a landslide against freshman Matthew Thomas with almost 73.5% of the votes. Jaden Corbeil will now serve as VP of finance.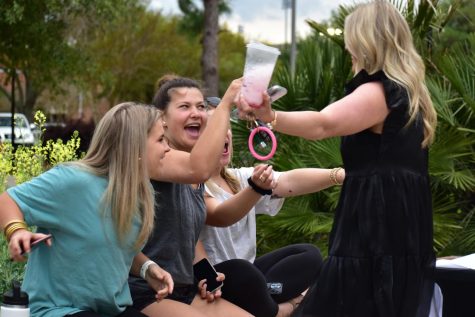 Lyndsey Gilbert won against Luke Miller and Braden Burlew with 60.46% of the votes as sophomore senator to represent the Edwards College of Humanities and Fine Arts. Both Madeline Harrington and Gabriella Redmon will represent the Spadoni College of Education and Social Sciences as sophomore senators.
A majority of voters were in support of making minor changes to the alma mater.
"If we continue to hold ourselves to the same standards then we're not going to go anywhere," Ryder said regarding carrying out change.
Sophomore business management major Jonah Ham will serve as a Junior Wall Senator for the 2023-24 academic year. To boost his campaign, Ham said he wrote his name in chalk all over the sidewalks near Prince Lawn. He said he ran to be more involved on campus, meet new people, and help make decisions to better CCU.
Ham said he knew about SGA from previous leaders and was encouraged to run by many students and administrators including Director of Strategic Initiatives and Assessment Harry Titus and Chief of Staff Travis Overton.
"I guess they'd seen something in me that I didn't see in myself," Ham said. "I'm happy that I ran and got the position."
Ryder said many Senate positions are still vacant, and SGA will be taking applications for the Chief of Staff and Chief of Justice positions.
"There's still plenty of ways for students to get involved if they had not been involved previous prior to the election," Ryder said.
Leave a Comment
About the Contributor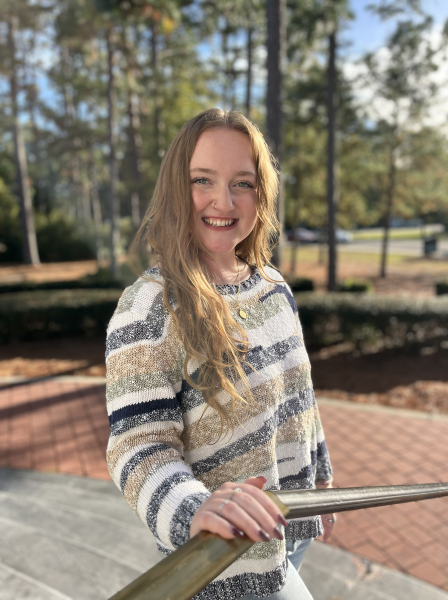 Madison Sharrock, Editor-in-Chief
I am honored to be The Chanticleer's Editor-in-Chief for the 2023-2024 school year. Ever since I joined as a reporter the second semester of my freshman...