Life in Germany: One last travel
What better way is there to end a year-long stay in Europe other than a two-week trip throughout Portugal and Spain, trying different red wines and enjoying indescribable sunsets?  
 I have traveled to Spain before but never Portugal. So, I thought what better trip to go on than one that would allow me to add one more country to my list and visit one of my favorite places in the European Union. After just a little bit of planning, my trip to Lisbon, Porto, Madrid and Barcelona became a reality.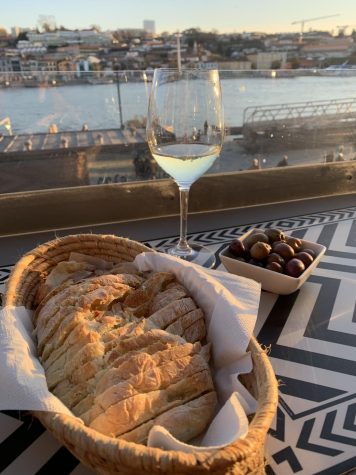 Lisbon was the first stop on the list. There, I visited the Castelo de Sao Jorge, the main castle of the city located on a hilltop, where I saw a numerous number of peacocks and learned Lisbon grew tremendously under Islamic rule. This is also where I saw the famous "Pink Street" and the oldest operating bookstore in the world featured in Guinness World Records.  
 The next pit stop was four hours away by bus to a little town called Porto. Porto is a city located on the Douro River, offering breathtaking views while sipping a glass of wine and sharing a charcuterie board. However, it's a city that's recently bloomed with tourism and created competition for the capital, Lisbon. I learned a plentiful amount about the history of Portugal, tried the famous dessert "Pastel de nata," learned many rumors about J.K. Rowling regarding Harry Potter, and ate at what's literally called the most beautiful McDonald's in the world.  
 Moving onto Madrid, the first thing I did was devour a plate of paella and drink a bottle of Spanish Rioja. My biggest pleasure in Spain would be the food culture because I am obsessed with both seafood and wine.  
 My obsession is also why I was excited to indulge in some food at Restaurant Botín, the oldest restaurant in the world. The restaurant opened in 1725, and famous author Earnest Hemingway used to be a regular.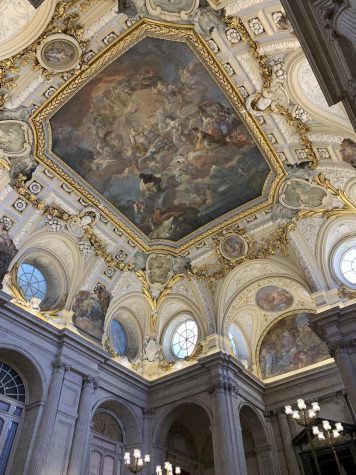 Aside from food, I also visited the Royal Palace of Madrid and went to the Museo Nacional del Prado, which is an art museum that holds some very famous paintings such as "Saturn" by Goya, "The Garden of Earthly Delights" by Bosch, and "Las Meninas" by Velázquez.  
 Barcelona will be the last city of the trip, but I haven't experienced it yet. I intend on seeing the beautiful buildings designed by architect Antoni Gaudi, visit the La Sagrada Família, and shout from the stands at the Barcelona vs. Cádiz soccer game.  
 This year has been a whirlwind of adventures and unexpected events right after another. I have loved everything about my time abroad and hope others are inspired to jump on a plane to witness similar experiences.  
Leave a Comment