Paving the way for students
Featuring Black administrators and educators who set examples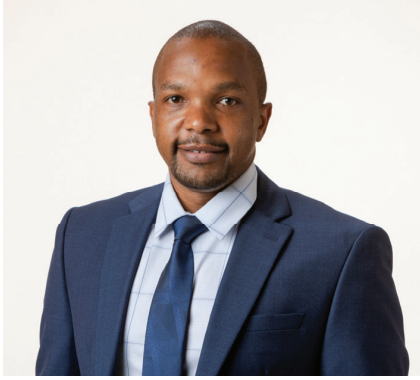 James Ndone, communication assistant professor
By Jesse Sobczak
James Ndone, Ph.D, is a communication professor and researcher here at Coastal Carolina University. Aft er growing up on Mombasa Island, Kenya, he got his bachelor's degree in communication and journalism at Moi University in Kesses, Kenya.
After working for some time in east Africa as a business and communication journalist, Ndone started work on his master's at Illinois State University. He finished school with a Ph.D. in journalism and crisis communication in 2021. In his final year of school, Ndone won the "Top Student Paper Award" from the National Communication Association.
Ndone came to Coastal immediately aft er school and has been an integral part of campus since. Aside from teaching crisis resolution and communication classes, Ndone performs research studies.
"To stay relevant in my field, I try to complete three peer reviewed studies a year," Ndone said.
He is a friendly, inspiring professional in his fi eld and as a Chanticleer.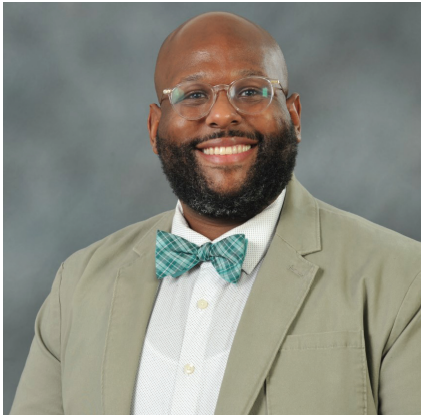 Joshua C. Moore, director of Intercultural and Inclusion Student Services
By Caroline Surface
Joshua Moore has been working at Coastal Carolina University for the past three years and is currently the director for intercultural and inclusion student services. The office serves as a hub for students to find connections through their identity. He enjoys the liberal arts education that the students receive and their ability to take ownership over their education. Over his career, Moore has enjoyed the positive impact he has made on students' lives.
Moore has a bachelor's and master's degree from Western Kentucky University. Th ere, he became involved with his Black student union, started a service organization, became a member of Alpha Kappa Psi and an orientation leader. Aft er his time there, he worked at Morehead State University in Kentucky, Texas A&M Commerce College, and at an institution in Ohio. He came to Coastal when the pandemic hit when the former director left the position.
Moore has become a mentor and friend to students even after they have graduated. He has received four awards over the last 12 years about his work, being recognized at the national and local level. He is currently working on getting his doctorate degree from Texas A&M Commerce College.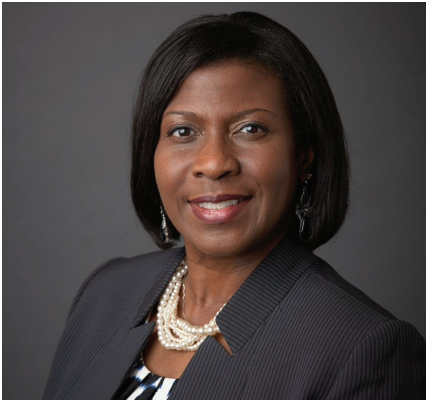 Yvette Jefferson, academic adviser
By Trent Fitch
As Coastal Carolina University's Delta Sigma Theta campus adviser and one of the academic advisers, Yvette Jefferson said she enjoys working with students as she guides their career aspirations through academic and moral support.
As a recent CCU alum who earned her Master of Business Administration, Jefferson described her work as a "rewarding experience." She also has 20 years of real estate and business development experience. With her expertise, Jefferson volunteers in the Wall Succeed Mentoring Program, which pairs business students with faculty role models.
Jefferson mentioned a quote from Nelson Mandela, a South African anti-apartheid activist and politician, inspires her: "Education is a powerful weapon you can use to change the world."
She enjoys traveling with her family, both in the U.S. and abroad. Attending cultural events and walking on the beach are other activities she enjoys doing in her free time.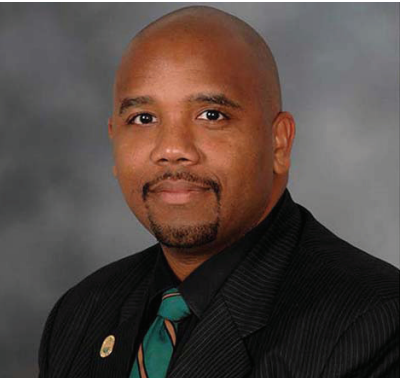 Travis Overton, vice president of Executive Initiatives and Chief of Staff
By Jesse Sobczak
Travis Overton is the vice president of executive initiatives and chief of staff at Coastal Carolina University.
A Tennessee native, he attended the University of Tennessee at Chatanooga. He graduated with a B.A. in business management and continued on to earn his Master of Business Administration. Aft er working briefly at UT-Chatanooga, he started his career at Coastal in 2007.
He began at the University as the coordinator for Greek life on campus. Th en in 2009, he became the director of student conduct on campus. In 2012 Overton became the dean of students and held the position until 2017, when he started his current roles.
In 2009, Overton also became the adviser for the African American Initiative for Men
As an African American man I want to make sure all people feel included, especially African Americans," he said.
Overton is involved in his fraternity, Alpha Phi Alpha as the on-campus adviser and alumni chapter president for the Horry County chapter. When he is not on campus or with one of his associated organizations, Overton said he loves to spend time traveling or with his dog, Charlie.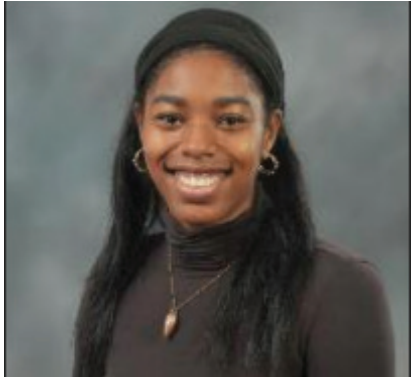 Leah Levert, civic engagement coordinator
By Trent Fitch
Coastal Carolina University alumni Leah Levert has made it her mission to give back to the community while she serves as the civic engagement coordinator.
Levert graduated in 2017 aft er playing for Coastal's volleyball team. Those actions propelled her to play professionally in Albania, a country in southern Europe, and sparked a desire in her to become more involved with the world and the surrounding environment.
In addition, most of the activities Levert does around campus include free speech activities, organizing food and blood drives, and overall volunteering in general. It is due to her enthusiasm for hosting these events and kayaking, yoga, and dancing. She is also getting certified in Reiki, a type of energy healing, and draft ing her own book.
"Your only limit is what you allow yourself to be," Levert said regarding the overwhelming growth and honor of being a part of CCU. Levert's experiences shaped her into who she is and made her a proud supporter of making sure students are part of the Coastal community.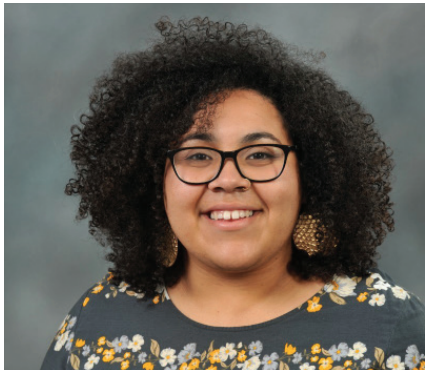 Markyta Sirett, assistant director of Intercultural and Inclusion Student Services
By Caroline Surface
Markyta Sirett has worked at Coastal Carolina University ever since February of 2021. She started in admissions as the welcome center coordinator, and then became the program coordinator for the Intercultural and Inclusion Student Services office in Oct. 2021. Recently, she was promoted in July 2022 to assistant director.
Sirett is originally from Allentown, Pennsylvania. She got her undergraduate degree from Coastal and graduated in 2018. Th en, she went to Oklahoma State University, where she was a graduate assistant. Originally, Sirett moved to Myrtle Beach with plans to be a wedding event planner. However, the COVID-19 pandemic hit, an opportunity opened at Coastal, and she finished her master's degree at Columbia College.
She is proud of Coastal's elevation of culture and how they have brought different demographics in. She has always wanted to work in the diversity, equity and inclusion realm and said her students are the true meaning of what she does. Her goal is to be the vice president of student affairs one day.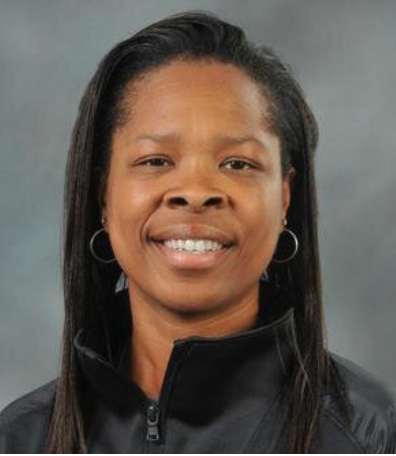 DeCole Robertson, associate head women's basketball coach
By Dean Williamson
DeCole Robertson, "Coach Shoe," is the associate head women's basketball coach. She is originally from San Diego, California, but moved to South Carolina because her father served in the Navy.
Robertson played college basketball at Florida International University, where she won a Sun Belt Conference Championship. Later in her collegiate career, she transferred to Anderson University. While at Anderson, she played under Kevin Peterson, the current head coach of the Coastal women's basketball team.
Robertson has been married for 17 years to her husband, Stephen, and they have two children. She does a lot of work with the Fellowship of Christian Athletes (FCA) and credits her faith to her way of dealing with adversity.
"Relying on my faith has been my secret to getting through the adversity that I have faced," Robertson said.
Robertson also mentioned that going through adversity can make you greater.
"Your level of greatness will be determined through the level of adversity you have faced," she said.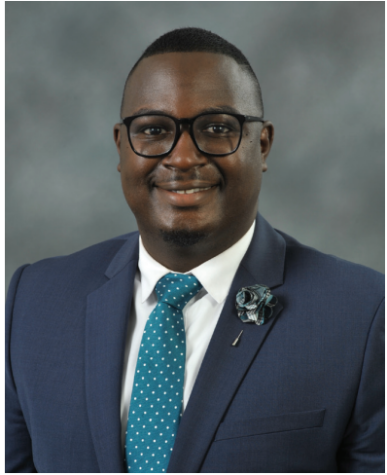 Harry L. Titus, director of Strategic Initiatives and Assessment for Student Affairs
By Sazie Eagan
Harry L. Titus is a two-time Coastal Carolina University alumnus and is the newly appointed director for strategic initiatives and assessment in the division of Student Affairs. He was previously the associate dean of students. In his new role, he works with the entire Student Affairs division on goals, infrastructure, how to move their vision forward, and strategizing how to align their goals with the University.
As far as Titus is concerned, he said Coastal is home. His time at the University allowed him to win, fail, explore, and accomplish. He accredits much of his personal growth to the faculty and opportunities CCU provided during his time as a student.
Titus' career has consisted of uplifting students from their lowest with the goal of getting them connected and on the path to graduation. His proudest moments are when he watches those students graduate, when he receives their wedding or baby shower invitations, or when they call to thank him for his advice.
Titus is a big sports fan and can be found at most athletic events. He is a fierce advocate for Coastal's women's basketball team and is excited about their performance this season with the new coach and players.
Titus enjoys taking walks throughout the campus and having lunch at CINO Grill or Starbucks. He frequently conducts meetings at Starbucks, and he said students are more than welcome to say hello at these times.
Tatiana Height, lecturer of Sustainability and Coastal Resilience
By Sazie Eagan
Tatiana Height is a lecturer of sustainability and coastal resilience in the HTC Honors Program. Height is a recent addition to the Coastal Carolina University faculty as of Fall 2022. Although the transition from her previous university was difficult in the fall semester, Height adores the faculty in her department and the support they provide.
Height is happy to report this semester is going swimmingly. She said she takes pride in strengthening connections with students who choose to take classes with her. Height engages students by creating a fun environment in the classroom.
Height enjoys the freedom she has in terms of structuring her classes because it's not a common experience amongst universities. She sings praises of her department's support to teach CCU students environmental justice.
Height describes herself as a "hood feminist" as explained in a book, "Hood Feminism" by Mikki Kendall. The book describes hood feminism as a brand of feminism that centers around and respects the experiences of people living in the inner city. Height identifies with this term because it resonates with her personal experience growing up in Chicago.
Some of Height's proudest achievements are buying a home, becoming someone who people describe as confident, honoring radical honesty and transparency, and acquiring her doctorate in agricultural and extension education.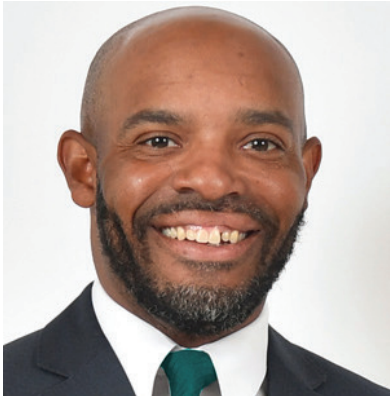 Perry Parks, wide receiver coach
By Dean Williamson
Perry Parks is the wide receiver's coach for the football team. Parks has been married to his wife, Katie, for 11 years and has three children.
Parks describes himself as a fun guy to be around, and one that enjoys helping and being around others.
"I'm the type of guy that'll take the shirt off my back and give it to somebody that needs it," Parks said.
Parks was a walk-on with the Coastal football team in 2002, where he earned himself a full scholarship through his play.He mentioned that he had been wanting to return to the University after playing here as a student.
"Coastal Carolina has done so much for me and my career not only as a student athlete, but as a graduate of the university," Parks said.
Parks said that you should not try to run from or avoid adversity.
"You shouldn't run from it because adversity is what makes your story special," Parks said.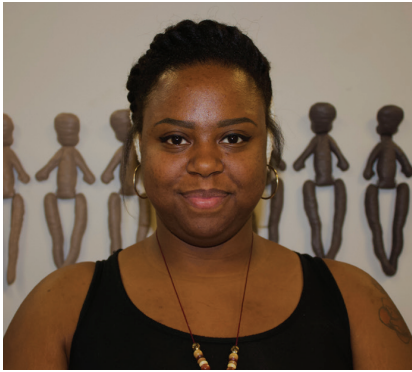 Ashlyn Pope, associate director of Joyner Institute
By Sierra Mason
Ashlyn Pope is an assistant professor of 3D foundations and the associate director for the Charles Joyner Institute for Gullah and African Diaspora Studies. Her interest in art started as a young child, but she recalled a defining moment when she was 10 years old; she and her family visited The National Great Blacks in Wax Museum in Maryland, where she saw an exhibit portraying a woman who was hanged during the Civil Rights Movement having her baby ripped out of her stomach. This sparked and solidified her desire to understand not only the female body, but how bodies relate to self.
Pope graduated from Kennesaw State with her bachelor's in ceramics and print making. This is where she formed the crux of understanding herself through art. She attended Penn State University as a graduate student, where she got her master's in ceramics. There, she began to explore the "intersection of self and cultural identity and societal understand of who [she is]."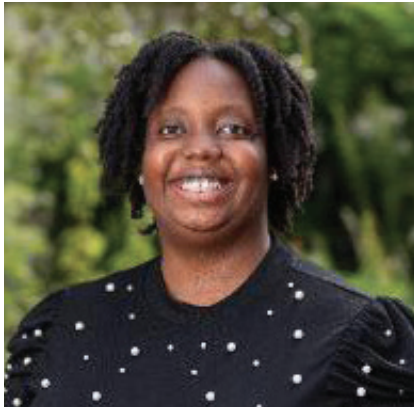 Lashia Bowers, director of Counseling Services
By Jesse Sobczak
Bowers was born in Beaufort, South Carolina and was raised in Walkertown, North Carolina. After getting her bachelor's in English education from the University of North Carolina at Greensborough, Bowers became a high school English teacher. During her time teaching, Bowers discovered many students who were struggling.
"I noticed students were struggling with mental health and I wanted to make a difference," she said.
Bowers decided to pursue her master's in counseling from Prairie View A&M University. Then, she went on to get her doctorate in education leadership from Clemson University. While she was finishing her dissertation, she began working at Coastal as a counselor in 2020 and eventually became the director of counseling services. She is an advocate for mental health.
"I want all students to know that counseling is a welcoming place," Bowers said.
She is a published researcher in culture humility and continues to conduct research. Bowers enjoys poetry and cooking outside of her time with Coastal.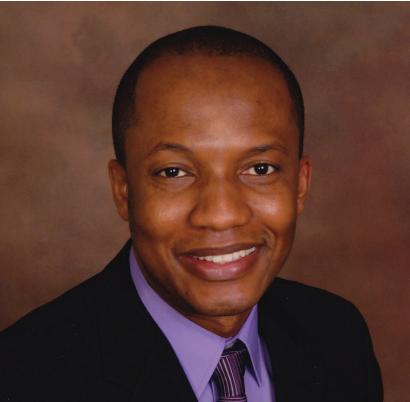 Richard Aidoo, political science professor
By Sazie Eagan
Richard Aidoo, Ph.D, is a professor of political science and began his career at Coastal Carolina University in 2010. He has a doctorate in political science, specializing in international relations and comparative politics.
Aidoo is originally from Ghana and was given many opportunities to travel through his academic career. He attributes much of his personal growth to traveling and being immersed in the myriad of cultures during his college years. Aidoo is a strong advocate for students to study abroad as it allows them to experience the world in a way that students don't see in textbooks.
He said his proudest moments are when he extends his knowledge of the world to students. Aidoo attended the International Student Festival (ISFiT) in Tronheim, Norway, as a college student. In a bi-annual thematic course that incorporates ISFiT, Aidoo brings Coastal students to experience the culture.
Aidoo welcomes and encourages all inquiries students may have about education abroad.
Leave a Comment