Now is the time to see your favorite artists
This summer, I made it a priority to see as many musical artists as possible, as long as my bank account and gas tank would allow it. 
The performances I've seen these past couple of months ranged from indie to rap to rock. Each one had a uniqueness that I was glad to have experienced. With the unpredictable circumstances we've all been faced with for the past couple of years (pandemic), I realized I need to see these musicians I love because tomorrow is never guaranteed. 
The first artist I was able to see this June was Rex Orange County, an English singer most known for his feature on Tyler the Creator's album, "Flower Boy." His tour, Who Cares?, is named after his most recent album released this year. The album is full of motivational songs that make you feel upbeat and carefree, following a breakup he just went through with his long-term partner.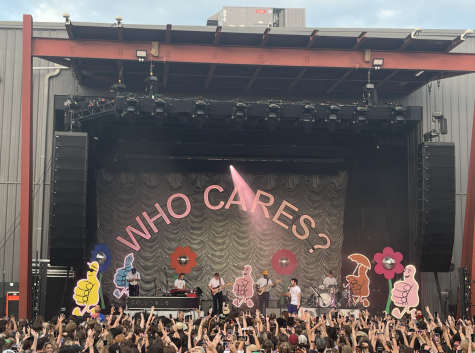 I like to describe Rex's concert as the one I had the most fun at—the venue I saw him perform at was KEMBA Live!, which is a completely outside venue with no seats whatsoever. I enjoy venues like this because it forces people to stand up and sway around, but I have never seen so many people dance around as I did at this concert. During one of his most popular songs, "Lovin' Is Easy," giant colorful beach balls were released into the crowd, and it is impossible to describe the amount of joy I felt when I was able to hit one into the air. 
On the other hand, the most visually-pleasing show I've ever been to would be the Mr. Morale and the Big Steppers Tour with Kendrick Lamar in August. Most artists choose their openers carefully, usually lesser-known artists who have been featured in a popular song—Kendrick made the best decision by choosing Baby Keem, his family tie, to open for him.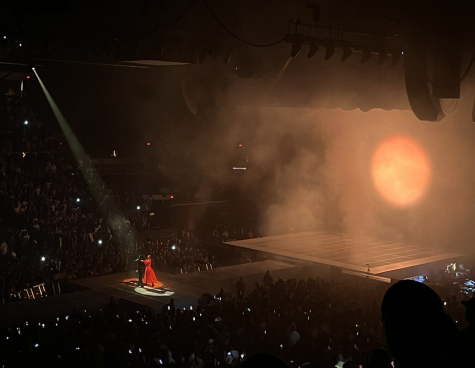 This was more than a concert for me, and I believe that was Kendrick's intention; it was a performance, a show, a production. His backup dancers made this vision come to life with meaningful and dramatized movements. I loved singing along to his songs, but at times the visuals were so striking that I had to pause. 
Even if it means getting nosebleed seats at the concert, I heavily recommend that you grab some friends and see your favorite bands and performers. Even in the times following COVID, we never know what may happen in this unpredictable world. 
Leave a Comment