I'm begging you to watch Atlanta
Donald Glover's series "Atlanta" has finally come back after a long-awaited return. 
The series is considered a dramedy that follows Alfred "Paper Boi" Miles (Brian Henry) as he goes on his journey to become a famous rapper. His cousin Earn Marks (Donald Glover) is his manager and essentially the main character of the show. The two other characters are Darius (LaKeith Stanfield) and Van (Zazie Beetz), who are a part of Al's entourage. 
Fans have high expectations for Glover in season three. Since the previous season, the U.S. has experienced a pandemic, insurrection, and many Black Lives Matter protests. Glover is not particularly political but demonstrates many real-life situations in the series that make you sit and stare at the black screen when the episode is over.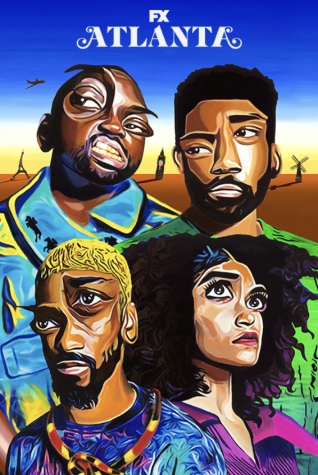 Atlanta reflects many of the social and racial issues our society faces in real-life. In the few episodes that have been released in season three, topics of blackface, family dynamics, and the problem with white people over-identifying and speaking over black voices have been covered. Hiro Murai, the director, does an amazing job of taking Glover's ideas and putting it on the screen to make you feel elated, anxious, and chills all at once. 
Season three's episodes are said to be influenced by A$AP Rocky's detainment in Sweden and the disturbing story of the Hart family. 
As a white woman, this series has identified problems I never knew existed for people of color. I believe Glover's intention behind the show was to erase the idea of "color-blind" to race and make his audience confront certain situations in each episode, no matter how uncomfortable they come off to be.  
One of Atlanta's most-known episodes is season two episode six titled "Teddy Perkins." Darius goes to pick up a piano from a strange man who oddly exemplifies Michael Jackson but is played by Donald Glover under layers of prosthetics and makeup. This episode is an unsettling break in the typically comedic pace. 
New episodes are released on Hulu every Friday, and I highly suggest you binge-watch Atlanta if you haven't already.
Leave a Comment