Students advocate for free menstrual products on campus
Beginning in the fall of 2022, there will be free menstrual products available in the bathrooms of all 13 academic buildings.  
The dispensers holding these products will be compliant with the Americans with Disabilities Act of 1990 (ADA), thanks to the partnership with accessibility and disability, custodial, and other facilities on campus. In addition, they can be found in bathrooms for all genders, ensuring inclusivity and accessibility for all.  
This project was created by Tyler Williams, student government V.P of finance, Ryleigh Gregory, committee chair, and Alaina Edwards, a member of the Women's and Gender Studies honor society. The proposal serves as Williams' senior project, a chance to leave her mark on CCU before graduating.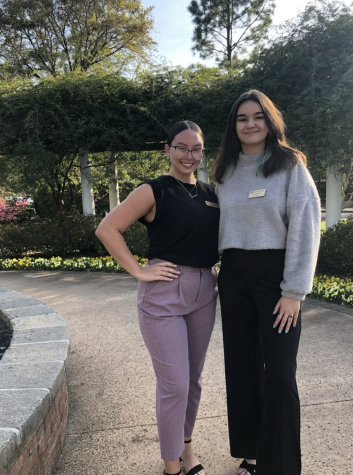 "Our goal was to implement and create access on campus for all types of people, and it (hopefully) will continuously grow into more spaces on campus," Williams said.  
The implementation of these dispensers will be of no extra cost for CCU students, as Jeremy Monday, senior director of campus environments, has taken care of this aspect of the project. Ryleigh Gregory, committee chair, is a freshman marketing and management major at CCU who has goals similar to Williams.  
"Hopefully expand to every single bathroom, regardless of whether or not is gender-neutral, and look into working with University Housing," Gregory said.  
Since Gregory is a freshman, she hopes to continue this project throughout her time here. So far, she has not received negative opinions on the matter and even noted people seem excited about it. Her motivation for furthering this implementation stems from her personal experience, where like most girls, at some point in her life she did not have access to such materials.  
Specifically for Williams, the idea came about as a result of a documentary shown in her Women's and Gender Studies class focusing on how women's periods impact education. The documentary, "Period. End of Sentence." illuminates the hardships women in India face in regard to their lack of menstrual products.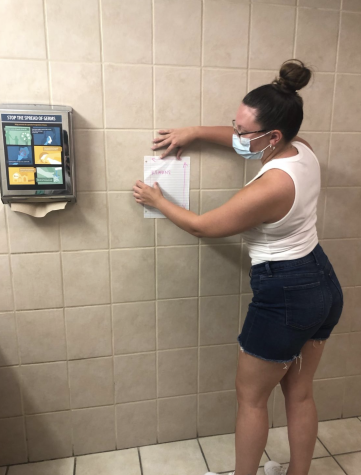 As a result, women are forced to drop out of school, and data shows that at least 11 million girls in India have been faced with this issue. 
This step toward inclusive menstrual care products is an important one, although the creators of this project believe there is still progress to be made.
Leave a Comment